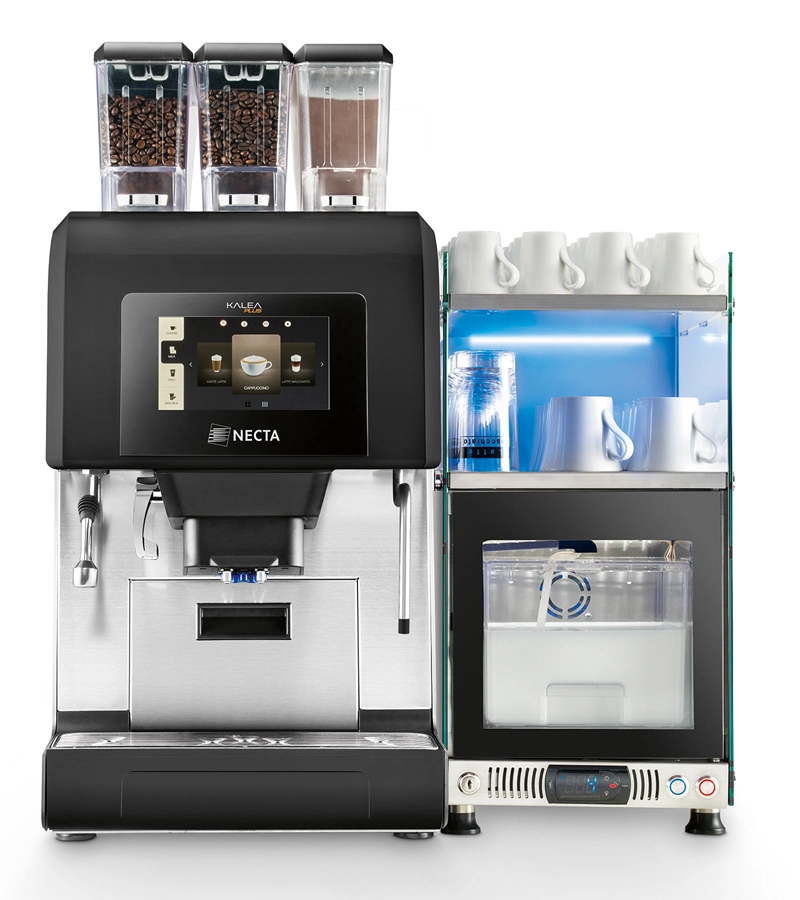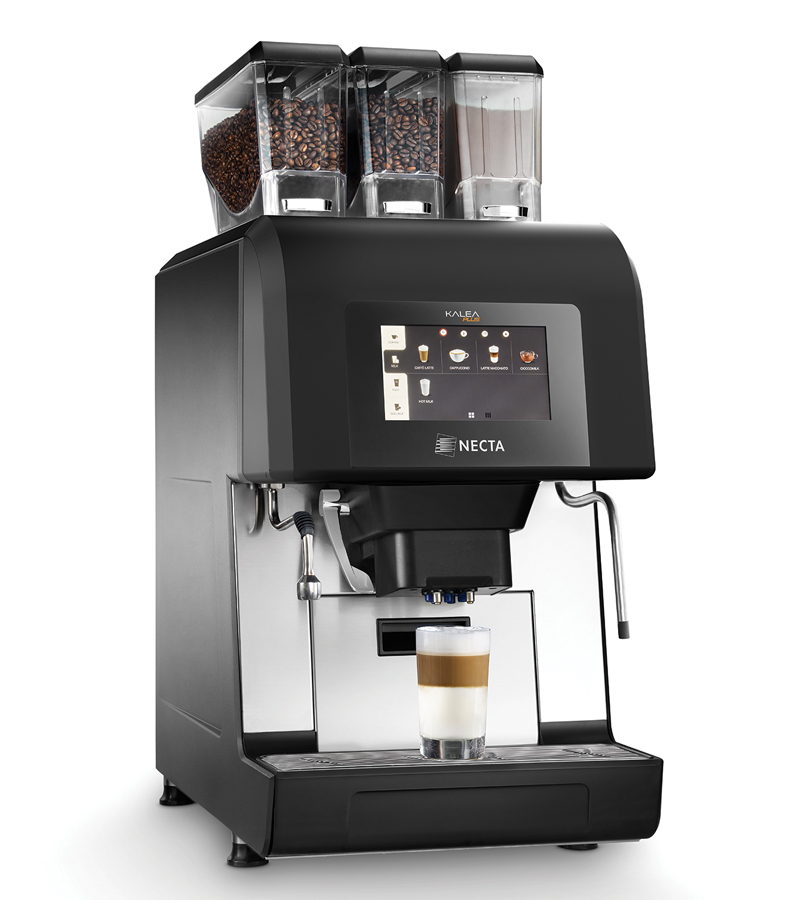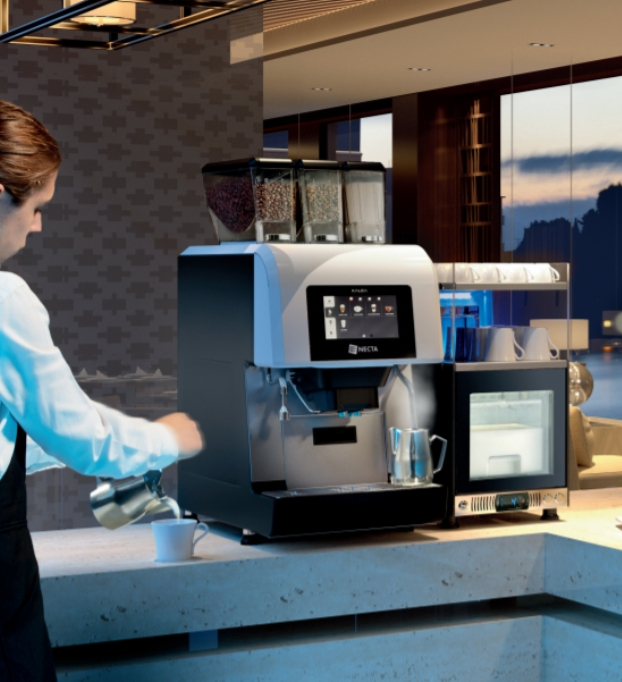 Espresso Coffee
Compact espresso boiler with 600 cc capacity

Touch Screen Selection
User-friendly 7'' Touchscreen display

One Dispensing Point
Dispense time of 25-35 seconds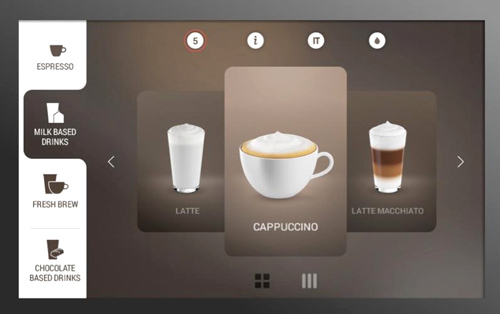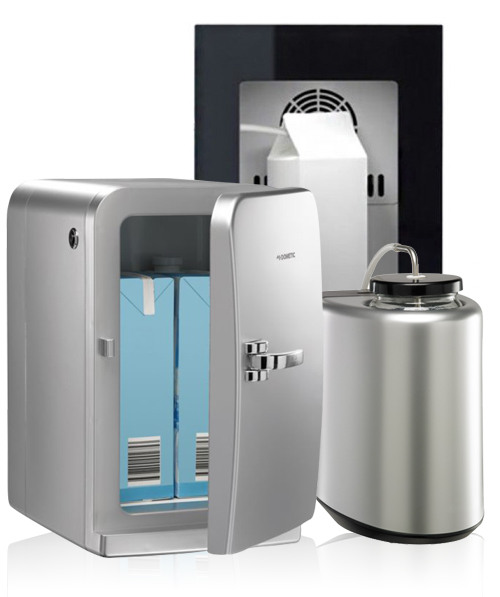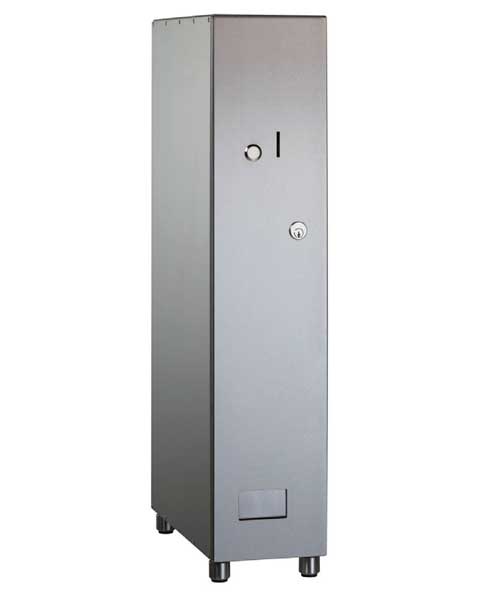 Necta Kalea Plus Bean to Cup Coffee Machine

OVERVIEW
The Necta Kalea Plus is the ideal office coffee machine for both the busy office environment and HoReCa market. Not only does it provide top quality coffee of at least 150 cups per day but is easy to use, manage and clean. The daily machine cleaning is a simple process, the cycle can be pre-set and the software does the rest. The user friendly new software allows you to program many kinds of drinks and coffees, incorporating different cup sizes and recipes.
The Necta Kalea Plus is a fresh milk machine with three hoppers/canisters capable of holding two different coffee roasts + chocolate. At the touch of a button It delivers delicious Espressos, Flat whites, Americanos, Cappuccinos, Lattes, Mochaccinos, Hot Chocolate and of course hot water for teas.
The Necta Kalea Plus comes with a wide interactive 7″ touchscreen that is very easy to use and provides a comprehensive menu of drinks and facilitates on-screen branding and customisation. It can play videos in standby mode and to accompany specific drink selections.
The Necta Kalea Plus being designed and built in Italy in an elegant matt black colour that is both eye-catching and will complement any environment.  It comes complete with a fridge and cup holder with the option of adding a payment by coin or card facility.
MENU
Americano, Espresso, Latte, Cappuccino, Latte macchiato, Flat White, Mochaccino, Chocolate, Hot water
SPECIFICATIONS

Grind on demand with fresh bean-to-cup coffee
Large and user-friendly 7″ touch screen
Multimedia display for company logo & promotional videos
No. of selections: up to 10 per page (4 pages)
Fitted with a professional steam wand
Milk system: professional geared milk pump
2 boilers (one for hot water and one for frothing milk)
Beans hopper capacity: 1.2 kg per hopper
3 canisters
Chocolate canister capacity: 1.5 L (approx 1.5 kg)
 Liquid waste container capacity: 1.4 L
Solid waste container capacity: approx 50 doses
Decaf option: available
Automatic and easy cleaning
Easy to use, manage and clean by staff and in self-service mode
Semi-automatic cleaning process of the fresh milk circuit
Ability to communicate with telemetry & remote monitoring systems
Made in Italy
TECHNICAL DATA
Voltage: 230V;
Power: 3150 W;
The capacity of the bean container: 2 x 1.2 kg;
Coffee brewer: NECTA patented Z4000, capacity: large (7-15g)
Capacity of container for chocolate: 800g;
Suggested daily performance: 150 coffees;
2 large stainless steel boilers, capacity: 800 cc each for large cups
Uses a fixed water connection
DIMENSIONS
Width 370 mm, Height 780 mm, Depth 590 mm.
POWER
230 V, 50Hz, 13 A, 3kW
COLOURS
Matt black
WEIGHT
35Kg