The Complete Commercial Office Coffee Machines Solution
B2B Coffee offers an exceptional range of Bean to Cup, Capsule and Filter coffee machines.
Our coffee is sourced from the very best Italian coffee roasters and backed up by our onsite maintenance and expert technical support service.
Arrange coffee tasting
Commercial office coffee machines ireland
A Complete Office Coffee Solution

Genuine advice on your best coffee solution

Arrange a free coffee tasting for your staff

Buy or Lease/Rent Options

Great Italian Coffee matched to Irish tastes

Full machine maintenance service

Our Commercial Office Coffee Machines & Solutions
 We have a commercial office solution for you
Our Fitouts
B2B's recent coffee machine fitouts
Angel Art - Mullingar
Saeco Magic 2 Bean to Cup Coffee Machine.
LAOIS LEISURE CENTER
Necta Kalea Bean to Cup Coffee Machine.
ORPEA GROUP. NURSING HOME
Krea Bean to Cup Coffee Machine. Marco Hot Water Boiler.
360 BEANS - COFFEE TRUCK IN CLONTARF
Gaggia La Giusta – traditional barista coffee machine.
LAKESIDE CAFE TRALEE BAY. WETLANDS PARK
Necta Kalea Bean to Cup Coffee Machine
SPORT INSTITUTE IRELAND
Necta Kalea Bean to Cup Coffee Machine
FUNCTIONAL FITNESS - BALLINA & CASTLE BAR
Seaco Aulika Evo Bean to Cup Coffee Machine
CHADWICKS - BALLISIMON LIMERICK
Necta Krea Bean to Cup Coffee Machine
Our Partners
 We have a commercial office solution for you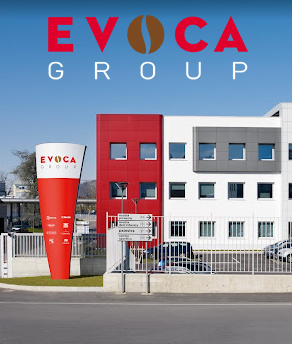 Leading multinational company specialising in coffee machines for the Office and Commercial Coffee Sectors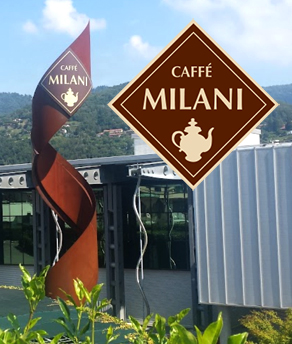 Leading multinational company specialising in coffee machines for the Office and Commercial Coffee Sectors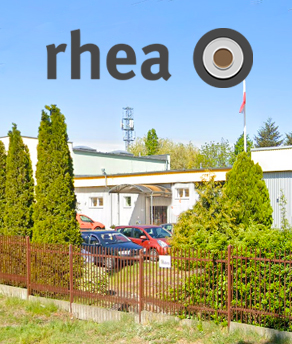 Leading multinational company specialising in coffee machines for the Office and Commercial Coffee Sectors
No Results Found
The page you requested could not be found. Try refining your search, or use the navigation above to locate the post.
Commercial Coffee Machines Ireland
Commercial coffee machines
are designed specifically for high usage environments where a consistent level of quality is needed. Commercial coffee machines are user friendly and completely automatic. They are practical for shops and petrol stations as they can be placed in a customer serve area.
We offer a selection of commercial coffee machines for sale & lease, that are tailor made for bulk coffee making and high frequency of use, excelling where other machines would break under the strain. Commercial machines are also generally capable of making other speciality drinks such as teas and specific coffee types.
Office Coffee Machines Ireland
It's no surprise that the majority of offices now have
office coffee machines
nowadays. They're a focal point for employee interaction at breaks, as well as providing a much needed caffeine boost when deadlines approach and it's all hands on deck.
Our selection lets you choose the office coffee machines best suited for your office. A kettle might do for a smaller office but we offer a variety of bean to cup machines to guarantee your employees the best tasting coffee. For commercial coffee machine price, contact our sales team today. A bean to cup machine in the office will do wonders for morale and productivity.
Professional Coffee Machine for Sale
We can provide you with several different types of
professional coffee machine
, all dependent on your circumstances and needs. For those on the go, we recommend our pod/capsule coffee machines. These are great value, low maintenance, and offer a selection of different drinks. All you need to do is choose the capsule you want.
For those more traditional we also offer a straight bean to cup machine that provides coffee from freshly ground beans, served up to you in minutes. Although more complex to use, it offers unrivalled quality.
Coffee Machine for Business for Sale
A high quality
coffee machine for business
can be expensive. That's why we offer a leasing service in addition to purchases. We can survey your location and give our personal recommendations depending on your needs and local environment.
As coffee machines are an investment, we also offer a full maintenance service for all machines. Our purchase, rent, and lease options are all based on your circumstances and requirements, guaranteeing you a fair price and the product best suited to you.
Professional Barista Coffee Machines
Coffee, for many, is viewed as an essential part of the day, along with breakfast. Our barista coffee machines are top quality and will provide a world class coffee when used correctly. With the proper training, a barista will serve a coffee that transports the drinker to Milan once they taste it.
We stock a wide range of different barista coffee machines which allows you to make the best choice for your business needs. Our barista machines are top quality and guaranteed to serve up a coffee that tastes like it came straight from Italy. The top barista coffee machines on the market today are inspired by the originals that were designed and created in Italy.
With a trained barista, there is no need to invest in a simple automatic coffee machine that goes straight from coffee bean to cup. A barista will be able to create an authentic cup of coffee using a traditional espresso machine, something that will appeal to the connoisseurs in the market. There is no reliance on an automatic machine and the human touch will stand out to customers.
Despite having trained staff, the buyer should still consider what will be required in the line of upkeep and cleaning. A higher quality or specialist coffee machine might require more regular cleaning or checkups which could be an issue at high traffic times. It might also only be able to cope with a lower volume of coffee production during the day, the price of focusing on coffee.
On the plus side, the expense of purchasing a specialist barista coffee machine will pay off in the long run as the higher quality coffee will make the business stand out amongst competitors in the locality. The machines are also likely to last longer as their quality and reliability is reflected in the price.
Lease or Rent Coffee Machine
There are many events where it might be necessary for a business or organiser to source a
coffee machine lease or rental
. Festivals, parties, concerts, these are all events where organisers might need to rent a coffee machine and associated accessories for a short time.
A business owner might also require a coffee machine rental in the event of an unexpected issue or emergency at one of their properties such as a broken machine. A rental will fill the gap while the machine is serviced or replaced. The cost of renting out the machine will be much less than having to deal with a day of reduced business or no business at all.
In addition to renting a coffee machine on short notice, a business might want to lease coffee machines rather than paying a larger fee to purchase them. This might be desirable for short-term ventures where the investment cost outweighs the gains and it is preferable to simply lease them. A high quality coffee machine can be a significant cost for a small business and many will choose to lease their coffee machines if they are unsure of the long-term viability of their business.
Another advantage of renting or leasing is that the customer can choose the machine best suited to their needs. B2B will have a wide variety of coffee machines on hand so the rental can be made depending on the quality, size, or type of coffee machine required.
In a high volume environment, the leasing customer should also consider how easy and quick it is to clean the coffee machine. Particularly in a festival tent, it might be necessary to keep producing drinks and a long break for maintenance is not desirable.