A VERY WIDE COFFEE MACHINE BRANDS PORTFOLIO
The Evoca Group is our major coffee machine supplier. Evoca are a leading multinational company specialising in coffee machines for the Office and Commercial Coffee Sectors. Evoca provide a very comprehensive range of top quality, proven coffee machines and smart payment & digital solutions.
The Evoca Group is headquartered in Bergamo, Italy and they have a global presence with 9 production sites and their machines available worldwide in more than 140 countries.
Within the portfolio of Evoca machine options there will be a solution that matches your pocket size and coffee taste.


Evoca Group are our bean to cup
coffee machine supplier.
Evoca's wide brand portfolio makes them a leading global
company in the Coffee machine industry.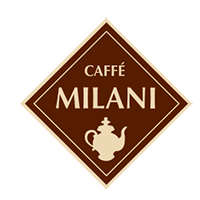 Cafe Milani is our supplier
of Special Blend Coffee Capsules.

Story, Heart, Strengh, Soul, Ideas, Harmony and Character
summarize the energy and courage they have put in their work.
"CERTIFIED ITALIAN ESPRESSO" – BEST CAFE MILANI'S BLENDS

Located close to the beautiful Lake Como, Caffe Milani was founded in 1937 by Celestino Milani (the current owners father) and to this date they have remained a family business. "Master Roasters" to whom tradition and passion are all important.
They offer selection of the finest varieties of coffee, imported directly from their place of origin, combined with skillful blending and meticulous attention to the roasting and packaging.
Milani is one of the first in the coffee industry to be awarded the certificate UNI EN ISO 9001: 2008 Standard Quality Management System.
GREAT TECHNICAL EXPERIENCE TO BE SHARED

Rhea Vendors Group, established in 1960, is one of the largest producers of customized vending machines in the world. First Italian manufacturer of automated coffee machines. For sixty years, Rhea has stood out for its wide international reach, high-level design, state-of-the-art technology, and "Made in Italy" excellence.
With headquarters and manufacturing based in the province of Varese and 12 foreign branches, Rhea is proud of having spread coffee culture to over 90 countries around the world. They have a long-term vision and in a holistic approach to the environment
Certifications:
Connected to CLEA developed by SECO Mind
ISO 9001 certification
Authorized Elite partner for Wedge Networks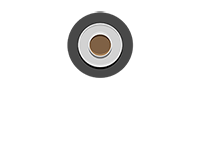 Rhea Vendors Group are our major
coffee machine supplier.
LaRhea – new high-end brand of table-top coffee machines
.

Leading manufacturer of filter coffee machines, espresso machines, fully automatic coffee machines and hot water dispensers.
The Quick Filter Machines offer the possibility to quickly
and simply make delicious coffee at any location.

.
COFFEE MACHINES AND HOT WATER DISPENSERS

Founded 70 years ago –  innovative ideas, advanced technology, quality and in-house production has led to the success story that they are today.
Over 350 dedicated employees worldwide, committed to the main purpose of developing and manufacturing commercial beverage preparation systems. With branches in Europe, the USA and an international network of dealers in more than 100 countries, the Bravilor Bonamat brand is now known throughout the world.
Bravilor Bonamat's mission is to be an inspiring and innovative strategic partner worldwide.
In addition to the Bravilor Bonamat branded machines they
also develop and manufacture as an Original Equipment Manufacturer (OEM) for third parties.